Informational
Resources
Organic Gardening Basics
Organic Pest Control
Organic Fertilizer Tips
Dealing with Animals In Your Organic Garden
Gardening As An Anarchist Plot
Neem Oil Spray, 32 Oz.
Dead Bug Brew Pest Control Spray
Dog and Cat Repellent Clips, Set of 12
Slug Magic, 1-1/2 Lbs.
Slug Magic, 1-1/2 Lbs.
Garden Time Online LIVE Mail Order Organic Plants Are Guaranteed To Grow Indoors
LIVE Organic Herb Plants
Organic Seeds

The Ultimate Guide to Organic Gardening: Organic Gardening for Beginners
Garden Dust
Worm Power Fertilizer
Garden Time Online Other Useful Sites
Tool Shop
For All Tools & Gadgets To Make All Your Gardening Jobs Easy
Pest Control Shop
Eliminate, Prevent & Control
Garden Insect & Animal Pest Damage
Planters & Pots
For Containers,Planters & Decorative
Gardeners Apparel
For Gloves, Aprons, Foot Gear, Caps And Cool Garden Time Online T-Shirts & Clothing!

Garden Time Online Tote $16.89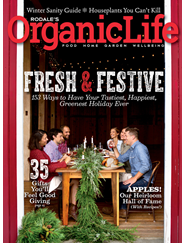 Organic Life Magazine
Copper Fungicide RTU

Organic Greensand

Roses and other flowers thrive on Greensand because it supplies marine potash, silica, iron oxide, magnesia, lime, phosphoric acid and 22 trace minerals. It's also a boon for tomato lovers, because it has the vitamins and minerals that tomato plants need to produce abundant, intensely flavored fruit.